Details on Paper Cores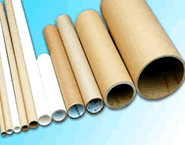 We produce paper cores with a wide variety of thicknesses and sizes for industrial use. It can be used as tape cores or for wrapping other materials including paper, plastic, film, rubber etc. We can print full color liners. Just send us the plates and specifications.
We can customize notching, slitting, punching and pinching for most sizes and thicknesses. We work with our customers for customizing processes and reducing costs through optimization of the production line.
Shipping Options
We can ship our products either in cartons (via delivery service or freight), stretch-wrapped on pallets, tied in bundles, stacked on racks (provided by customer) or stacked directly in tractor trailers. Please contact us if you have any special shipping requirements.
Here is a preview some of the paper cores sample that can meet your unique packaging needs.